About Us
---
Hydraulic Megastore has been developed from the trading experience of Global Hydraulic Services Ltd. We are a Hydraulic equipment supplier that has developed over 30 years of business; we supply many business sectors, from supplying the public, to Blue Chip Companies all around the globe.
Hydraulic Megastore is now part of the R&G Fluid Power Group which consists of the UK's most experienced fluid power senior management team with hundreds of years of technical and commercial trading activity in hydraulics, industrial hose & fittings, pneumatics and sealing products.
Hydraulic Megastore is designed with the fast-paced engineers, manufacturers, system designers, and hydraulic/industrial purchasing divisions in mind, and we have devised many unique tools and features to help make purchasing the right products, quick, easy, and hassle-free.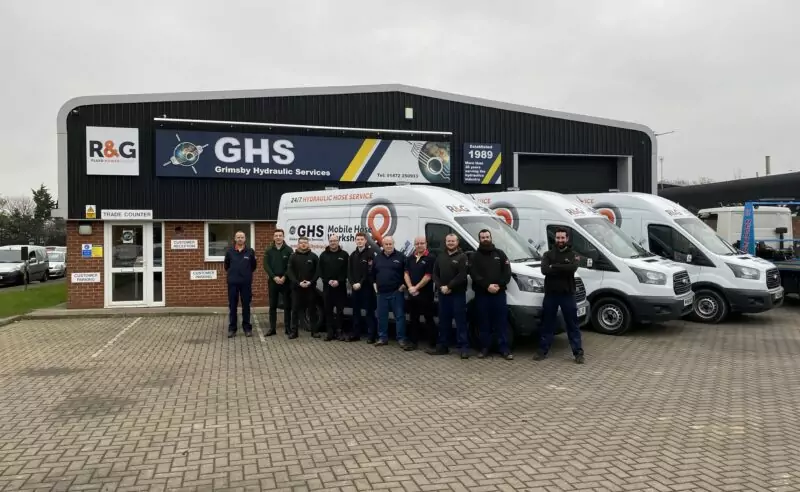 "We aim to continue striving to offer all the products you need under one roof, meaning you don't have to spend hours scrolling through multiple catalogues, calling/visiting multiple hydraulic equipment suppliers, all for the best prices and fastest delivery. Our stock inventory is growing daily and we now offer pneumatic & ancillary products to complement our wide and varied range of hydraulic products".
Expert Hydraulic equipment supplier
---
Over the years the company has obtained many purchasing deals from manufactures from the four quarters of the world. Combining this with the experience of our internal team of sales engineers, external hydraulic engineers, and design engineers, it all makes the company a major supplier in the hydraulic market place.
Hydraulic Megastore is well known for its extensive technical knowledge and customer support, putting the main focus on service, as well as offering a slick and streamlined way of purchasing hydraulic & industrial products.
We are also known for offering the best and original Custom Online Hose Building Tool, as well as our Custom Power Pack Builder which enables designers and engineers the ability to build and order custom hoses and power packs in just a few clicks, thus meaning fewer emails, fewer phone calls, and a smoother ordering process.
Our Commitment to all customers
---
We have now combined all our purchasing power to deliver a one-stop-shop for the purchase of hydraulic components at competitive prices.
We are also proud of our fast delivery times to all customers looking for a reliable requiring hydraulic equipment supplier.
We are also committed to the assistance of customers to help with their hydraulic problems that we have offered a 24 hour 7 days a week chat or helpline.
To find out more about our products please visit Hydraulic Products